Want to see Sunni at an event near you? Be sure to e-mail or Tweet the convention & let them know!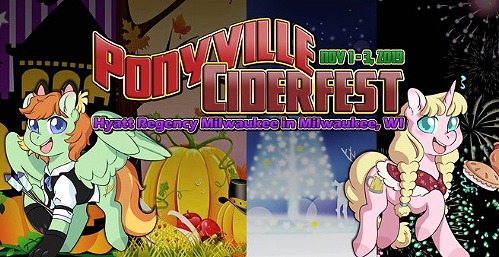 Ponyville Ciderfest 2019! Ponyville Ciderfest is Wisconsin's premier My Little Pony fan convention. It returns for a 6th year from November 1-3, 2019
Past EVENTS:
Everfree Northwest 2019! EFNW is a 3-day event celebrating My Little Pony. Perfect for both the young, and the young-at-heart.